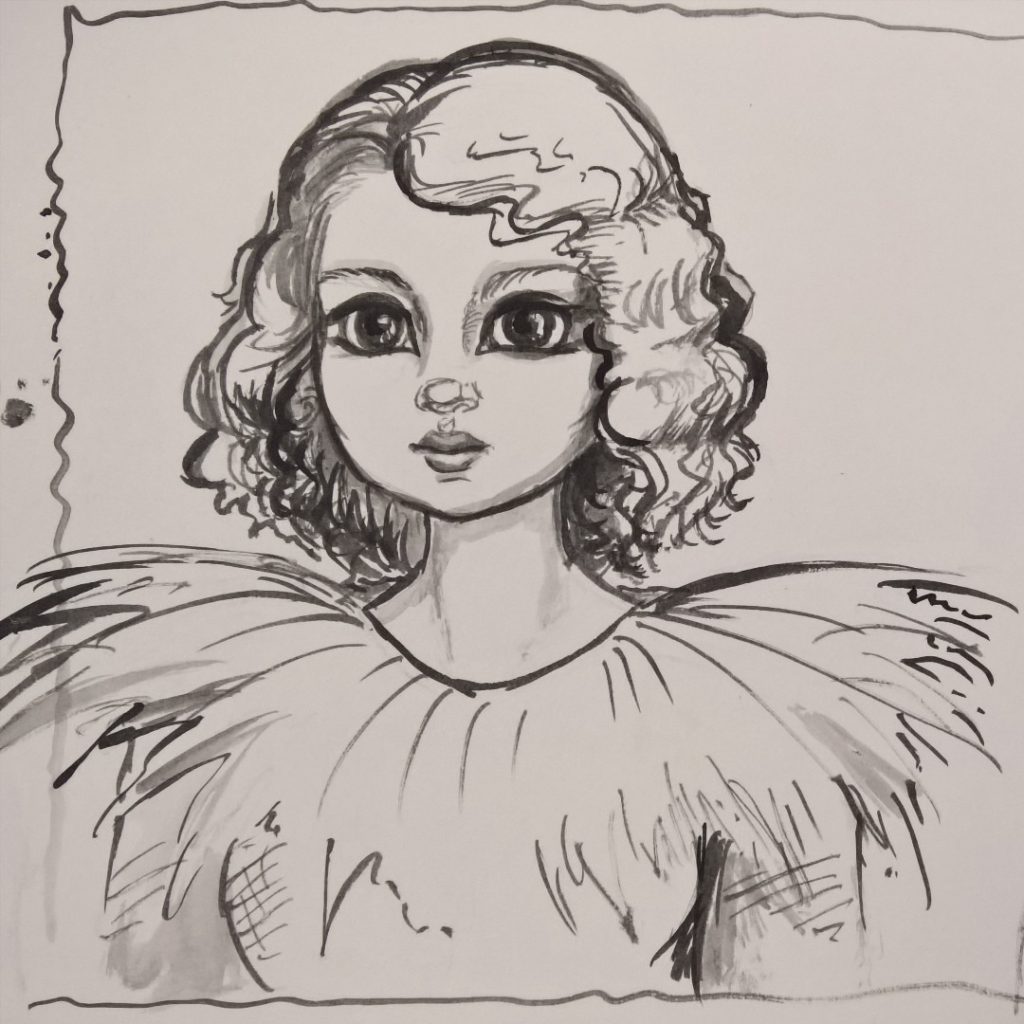 I'm doing alternating days, so I can work on my doll sculpting (@DollUnited). So here is day 11.
First ever actual Indian Ink painting (previous things were watercolours and brush pens)
No prompt, though I did have the Snow prompt in mind so she's a little like a Snow Queen/Princess.